When introducing my brother, ESTRIA, to people, it can be intimidating because some graffiti writers call him a graffiti living legend. Whatever name you want to label him, I tell everyone that you can't deny that "he's got game."

ESTRIA X PRIME – Just for a Day – Honolulu, Hawaii
Estria & I became graffiti partners back in the 80's when we moved to San Francisco, CA together from Hawaii. We banded with the Together With Style (TWS) crew, but as I followed a path to work in the videogame industry, Estria kept hitting it hard in the streets and started teaching graffiti to youth at Precita Eyes Mural Arts Center and later East Side Arts Alliance in Oakland. He raised me from the graveyard of dead OG graffiti artists 6 years ago, trained me like Rocky Balboa and helped me formulate how I spit my graffiti politics game and lead my pack of cubs.
In 2007, Estria founded the Estria Battle, a nationwide USA competition that honors and advances creativity in the Hip-Hop arts. Montana Colors has been the official sponsor and choice of spraypaint that we've used for all the graffiti battles.
Estria then co-founded in 2010 his own non-profit organization, the Estria Foundation, a community-based organization dedicated to using mural arts to impact lasting systemic and social change. I believe so much in the mission of the Estria Foundation, I quit my job in digital advertising and joined his staff back in October.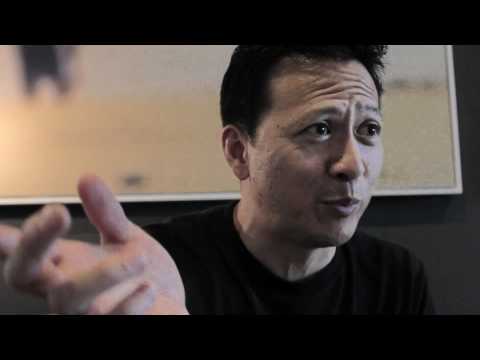 He has taught me that to be a leader in the graffiti arts, you have to be a leader in all aspects of your life. Teach the young and teach the ignorant. Instead of giving water to the thirsty, he teaches the thirsty to find water. He's also taught me to know my history, not only in graffiti, but know my bloodline ancestry and culture. Earlier last year during the Urban Legends Art Show he co-curated in Los Angeles, not many picked up this interview by LA Street Art Gallery (originally posted on 5/21/12 on YouTube), so I've transcribed it below because it has some pertinent quotes on what this man is doing to innovate and take his art to the next level.
LASAG: Tell us how did it all started for you.
Estria: I got into art because I couldn't comprehend algebra where I started doodling in my school books …I did my first piece in a canal in Hawaii with one of my best friends. We started noticing graffiti art on rap album covers and I wondered, "What is this art form?" We got a little airbrush and tried to do a piece in a sewer canal in Hawaii. We liked it so we got some spraypaint and tried that. I got hooked and it's been 28 years and I've never stopped.
LASAG:What's the relation to graffiti art for you with Hip-Hop and B-boying?
Estria:There's definitely a connection to the B-boy culture with spraycan art. However, Hip-Hop is a tripod and it stands on graffiti writing as the foundation. Graffiti writing preceeds Hip-Hop. What we do is as old as "man" himself. Graffiti writing is a primal urge. After the basic urges of eating, sleeping, shitting and fucking, the next thing is leaving your mark and trying to live beyond yourself and being immortal.
Graffiti writing is only illegal now because it's a sign of the times. People believe in private property. But our urge to create and etch on surfaces predates law. I don't really see it as a part of Hip-Hop. Graffiti writing is the bastard child [of Hip-Hop], but goes way deeper. While the other elements of Hip-Hop may have been illegal at some point in time, they are well accepted now. However, graffiti writing is still illegal. Most people own private property. They're still big on "Hey, I want my house to look like this, and I don't want you to touch it." I think what we do is pretty scary because we liberate spaces. The concept of ownership – People forget that it's only a concept. They believe that it's real. But y'know…religion is real if you believe in it, right? It's the same thing for "ownership."

What's the 411? – Miami Art Basel 2011
So when we paint on a surface, it goes from being YOUR property to OUR property, our space, and we're transforming that. We're liberating that space so that it can transform people's lives. People don't really like that, but I think people are getting more hip to it.
You got to think now anybody under the age of 28 has never seen a city in this country without writing on the walls. So to them, it's now a natural thing to have people's expressions on the walls. That's just going to have to shift because as that generation gets older and gets into power, they're going to have art everywhere. So we kind of won that war on graffiti.

ESTRIA x CHORBOOGIE – 'Rebirth' Mayan Head – Great Wall of Oakland, CA
If you look at every society, every civilization in history, and I don't care if it's Asian or European, African, or what have you, they all have some form of it.
LASAG:Can you explain what is your Estria style? What's the thinking into your latest octopus paintings?
Estria:I try not to have a style. You know, I try to be the Bruce Lee and have no style. I'm one of the 80's writers from the Bay Area. Our emphasis was on developing all the skills. Y'know the writing styles, your wildstyles, your readable styles, your characters, your concepts, your backgrounds. So I've tried to do all kinds of things – realism, cartoony, abstract.

Tako Octopus – Kakaako, Hawaii
Lately I've been exploring this octopus and I think it's Kanaloa, the Hawaiian god of the ocean, also the god of destruction. I've been painting him like he's mad because the ocean's polluted so he's got to wear these goggles because the ocean is dirty. I've been exploring that for a bit. Lately I've been really exploring my Hawaiian culture and trying to tell the stories of my people to the younger generation.
LASAG: Can you explain what it means to be Hawaiian blooded?
Estria: On Hawaii, I don't think of it as the 50th state of the USA. I think of it as the Hawaiian Kingdom, and I think of myself as a citizen of that Hawaiian Kingdom before I'm a citizen of the Unites States. If the president of the United States says that we have to go to war, and you got to go kill these people, then I'm like, "I'm cool."

ESTRIA x KATCH x 808Urban.org – WaterWrites Mural – Honolulu, HI
But if my Hawaiian King or Queen says, "Yo, you gotta kill these mutha-fuckas," then it's on! You know what I mean? That's where the loyalty lies. We, Hawaiians, view ourselves as a nation taken over by the United States. Hawaii was illegally taken over by [the United States'] own laws. The Hawaiian culture is an oral history, so we've passed on through song and dance and through telling stories. What Prime and I do is we paint those stories on walls. We ask our Kupuna [ancestors] for guidance and what we do is translate it and flip it to do it in our style and make it modern so people can relate to it. We then get the younger folks to come and help us out.

BAM x ESTRIA – Samurai Girl riding Koi Fish, Meeting of Styles Oakland 2008
LASAG: Why do you paint the Samurai Women? How did that start?
Estria: I really like to paint these Samurai Women. They're women that are mixed in ethnicity. You can't really tell what ethnicity they are, kinda cute and sexy, but they're holding a sword to show that they are strong. I paint them because they are inspired by my mother and grandmother, who are strong women themselves. They fought their whole lives for everything. I try to put that in my paintings to inspire women to communicate that you can be strong also and don't have to be the frail female. You don't have to be the victim. So women love it!
Sometimes I don't like painting the Samurai Women because it takes a good amount of time to paint all the detail. Painting octopi is way faster! I just love the octopus!

Samurai Girl #3 (Tattoos by CHEZ)
When you're painting a face, you have to have the eyes perfect and exact because humans know what they should look like. People know the face better than any other image in this world. You could know a thousand faces, but you couldn't know the difference between 2 octopi from each other. So when I paint the octopus, the eye can be shifted up and distorted, so it's cool!

I get to explore the flows of letters in an octopus because of the tentacles. It has the B-boy flows in them. I'm trying to capture the essence of the feeling of a [graffiti lettering] piece and shrink it down into a canvas.
LASAG: What can we look forward to with Estria, the artist? What's next in your adventures?
Estria: I'm going to start this new series of murals in Hawaii on the Hawaiian lyrics [Golden Age] of the 70's. The songs are in the Hawaiian language and they're about things like the takeover of the kingdom or how commercial real estate development has destroyed the land. I'll be able to use music to talk about all these issues. I want to get the surviving band members to come out to talk to the youth that we work with in Hawaii. The band members will tell the youth why certain songs were important and why they wrote their songs. The kids will then be able to learn from the elders and then work with us on the concepts for our murals. We can work and paint the murals together to convey the message. If I leave a legacy behind, I would like it to be this project.

ESTRIA x SHARKTOOF – Los Angeles, CA
LASAG: How has your trip to Los Angeles has been so far?
Estria: On this trip, I painted out in Receda. I also painted out in Venice so by tomorrow that should be gone.
People might hate on me for saying this, but I think Los Angeles is the capital for graffiti and street art. There are more people doing both of those forms of public art than in any other city right now. You can be here for more than 20 years doing this and not even know that it exists outside of the city. You don't need to leave the city to see it.
Like any city that I've been to, the people there think they are the best. It's good to travel around to see that there are artists like me in each city. They are exactly just like me. Then it humbles you and it builds bridges with the people that you meet in that city. I hope that the projects of The Estria Foundation do more connecting and bridge building.
LASAG: Tell us a little about the current Urban Legends Gallery Show that you're curating here. How do you feel about what people call "street art?"
Estria: A lot of these street artists in the Urban Arts show [last April in Los Angeles] have the intent to sell their art pieces. If they have a gallery show, they are going to bomb around the neighborhood of the gallery. Some may bomb around the gallery area for 2 months straight. Therefore it will make the community aware of their art and it may help them sell out their artwork in their gallery show. It's straight business. Writers write and there's no money involved. We're never going to be rich or famous for it. We do it because we love it. That's a fundamental difference. A lot of the street artists do love the art, but they have different motives.
Graffiti writing is a letters-based art form. It's all about "flows" and street art is a visual art like illustration or fine art paintings. It's just pictorial or abstract. There's a different foundation.
LASAG: Do you have any words for the younger generation or last words of advice?
Estria:The new school kids, they need to learn their history because they're standing on the shoulders of giants. For the old school OG's like me, we need to embrace these young cats and work with them and pass on the history. It's the code of the game.
Follow @Estria on Twitter and Instagram. If you're interested what we do for our work check out, the Estria Foundation and Estria Battle. We'll also be painting live next month together at Pow Wow Hawaii 2013.